There we go, another step forward in my sweet journey! It is the first time for me to work in my country, everything is so new and exciting, especially because I didn't expect it to happen.
Let me introduce to you Dubrovnik, one of the most beautiful cities out there. Every day I leave my doorstep I feel like I am in some kind of a fairytale, trapped in history. The city truly is magical.
I will be doing what a love to do and still being able to go to the beach every day for the next 4 months which is when the season ends here (no more tourists after October and not enough locals to eat out!)
It is going to be a great transition point and I am looking forward to it.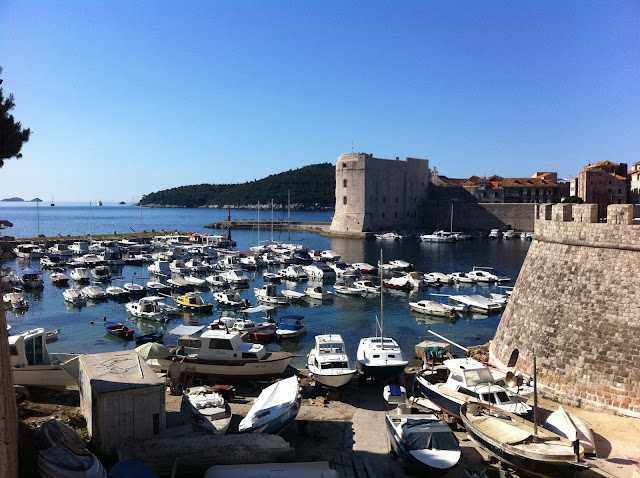 Also! I will be doing all my blogging from my new iPhone buddy, a completely new concept for me. It should work just fine (as you can see), since there is no wireless in the house..
It is getting quite warm here, that means an afternoon siesta is a must here!
I have a super cute laundry place and a lovely beach just around the corner, I am all set! :)
- Tea